Tteoobl Multipurpose Smartphone 20M Water Proof Bag with Whistle for iPhone 5S or Height 13cm - Blue
Now at MYR 38.00
MYR 58.00
You Save 34%
Tteoobl Multipurpose Smartphone 20M Water Proof Bag with Whistle made with high quality polyvinly chloride and ABS with waterproof IPX8 certification through international standards. This product uses advanced environmentally friendly PVC and ABS material made of PVC widely used in their health care, electronics, industrial and sports,etc. with other plastic materials can not match the high strength, good toughness, wear resistance, cold, oil, water resistant, anti-aging, weather and others features, also has high water proof moisture permeability, wind, cold, antibacterial, warm, UV and energy release and other outstanding features. This product has a waterproof, antiwind, anti rain, snow, scratch, abrasion resistance, pull, moisture, cold and others characteristics, suitable for diving, rafting, surfing, skiing, sauna, swimming, and other outdoor sports. It is worth mentioning is that it's unique design ensures underwater 20 meters deep in range of continous use, so that your belongings are fully protected, while heartily and easily enjoy all fun of outdoor sports, outdoors movement neccessary standard equipment.

- 20m deep, multiple strict waterproof tests for ensuring function with 20meters
- with armband and neck strap
- with whistle
- A special transparent material of environmentally protection, does not affect the call handling features and camera phone photography.
- Triple waterproof safe system for ensuring the waterproof function.
- When accidentally fell into the water, this waterproof bag will float.
- Suitable for smartphone up to size with height 13cm weight 7cm






About Tteoobl
Guangzhou potential is dominated Sporting Goods Co., Ltd. is a company with many years of specializing in mobile phone camera waterproof waterproof pouches production experience of the manufacturers. Mainly specialized in production and processing all kinds of mobile phone waterproof case, waterproof digital camera, MP3, 4, waterproof, tteoobl brand more than 10 brands waterproof mobile phone case!

The products are exported all over the country and Europe, Korea, Southeast Asia and other overseas markets, the majority of the praise and trust of customers. Tide in the future market, \"the potential is dominated Guangzhou Sports Goods Co., Ltd.\" will continue to uphold the \"customer first\" and \"people oriented\" business philosophy, adhere to the quality of life, customer is God, to \"continue to improve customer satisfaction \"As their goal, constantly seeking progressive self-perfection. We have advanced production equipment and multi-channel material suppliers to meet customers great handbags, pouches area needs. We bring together a group of rich industry experience of managers, engineers and site operators. May in accordance with customers to map, sample processing and to design, develop and produce all kinds of waterproof products.
Stock Status

Today is 17 Oct 2018 (Wednesday)
If you make order today and you will get your items within 2-5 Business day with POS Laju.

We highly recommended Pos Laju (Malaysia)/DHL(Oversea) for expedited/fast shipping.
* Note
- Full refund will be processed only if your items are OOS (Out of Stock)

Shipping Method - Pos Laju
Fees
West Malaysia (2-3 Business days)
MYR 6.00
East Malaysia (3-5 Business days)
MYR 9.00
Singapore (7-10 business days)
MYR 75.00

We highly recommended Pos Laju (Malaysia)/ EMS(Oversea) for expedited/fast shipping.
Return
Good product sold is not refundable.
Installation of the product
We highly recommended our customer to read the installation guide before installing the products. Kindly Contact us if you need any help.
Returning Good and Refunds
Goods sold are not refundable. We carefully tested our product before sending out.
If there is defective on the items you receive or we send you the wrong items, please kindly contact us within 3 days and deliver back to us within 7 days
* Please Keep the packing well as we need to return to our supplier,Thank You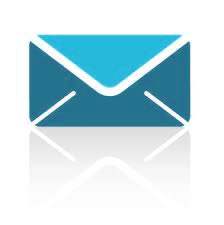 Check with Us? Suggestion? Question? Write to Us