CTEK MXS 5.0 TEST & CHARGE UK Smart Battery Charger
Now at MYR 689.00
The ultimate in battery charging and testing
Connect, test and charge
The MXS 5.0 TEST & CHARGE combines an advanced microprocessor controlled battery charger with a battery and alternator testing function to keep your battery in the best condition possible.
The MXS 5.0 TEST & CHARGE is suitable for use with batteries from 1.2Ah-110Ah. Its testing function gives you three easy to use programs to test battery voltage, start power and alternator performance to give you a complete picture of battery and vehicle charging system health. The MXS 5.0 TEST & CHARGE also includes a patented automatic desulphation program, a special Recond mode for reconditioning deeply discharged batteries and CTEK's patented float/pulse system, which is the most efficient maintenance mode when a battery is connected for long periods.
Fully automatic "connect and forget" charging
Easy to use battery and alternator testing function
Charges batteries up to 150Ah
Smaller battery, normal battery, cold weather and Recond programs
5-year warranty
About CTEK
CTEK: Maximizing Battery Performance

Maximizing Battery Performance isn\'t just a slogan - it\'s right at the heart of everything we do and every product we make.

It means we push the boundaries of research and development to bring new battery charging technologies to the market.

Our customers expect nothing but the best from our products, whether they\'re using them at home, in the workshop, as an essential part of their day-to-day work, or even at the race tracks.

And we\'re ahead of the competition because we constantly improve and constantly innovate.

Look around and you\'ll see that our entire organisation lives and breathes this approach. Where others have diversified, we remain focused on maximising battery performance.

That\'s why CTEK is the global market leader in battery management solutions.


Stock Status

Today is 21 Oct 2018 (Sunday)
If you make order today and you will get your items within 2-5 Business day with POS Laju.

We highly recommended Pos Laju (Malaysia)/DHL(Oversea) for expedited/fast shipping.
* Note
- Full refund will be processed only if your items are OOS (Out of Stock)

Shipping Method - Pos Laju
Fees
West Malaysia (2-3 Business days)
MYR 6.00
East Malaysia (3-5 Business days)
MYR 9.00
Singapore (7-10 business days)
MYR 75.00

We highly recommended Pos Laju (Malaysia)/ EMS(Oversea) for expedited/fast shipping.
Return
Good product sold is not refundable.
Installation of the product
We highly recommended our customer to read the installation guide before installing the products. Kindly Contact us if you need any help.
Returning Good and Refunds
Goods sold are not refundable. We carefully tested our product before sending out.
If there is defective on the items you receive or we send you the wrong items, please kindly contact us within 3 days and deliver back to us within 7 days
* Please Keep the packing well as we need to return to our supplier,Thank You
5 Year Warranty

Only defective warranty, does not cover the following:
-Normal wear and tear from daily use of product or installation
-Product was used for unintended purposes, misuse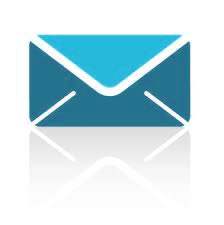 Check with Us? Suggestion? Question? Write to Us