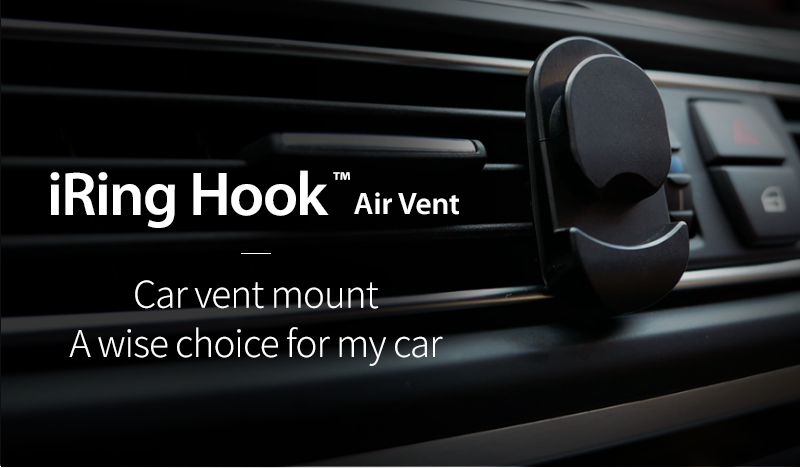 Easy and quick installation
A perfect match with iRing
If you are more delicate than others and want to keep refined interior of your car, this item can fulfill your wish simply by inserting into a vent
mounting a smart phone attached with iRing on top!
Not only that, it ensures safe driving by securing wide field of view.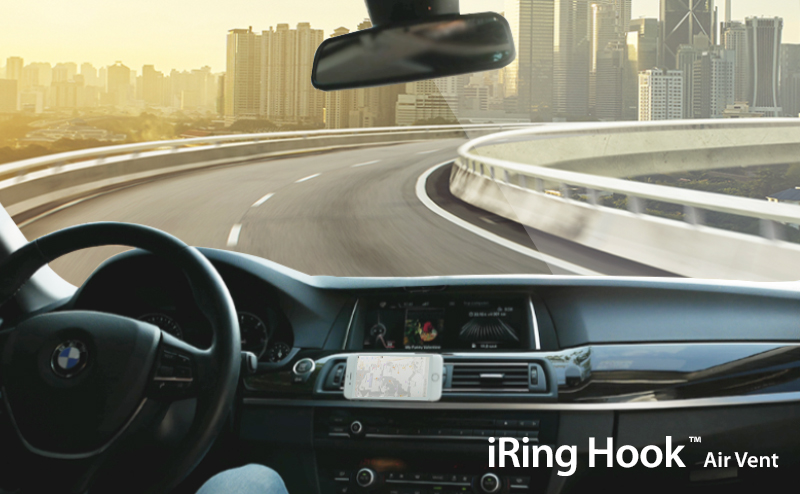 Simple design and refined black color
that are well-suited for car interior
Have you felt uncomfortable about large sized
smart phone mounts that are difficult to use?
iRing Hook Air Vent has minimal design is easily attached to car vent.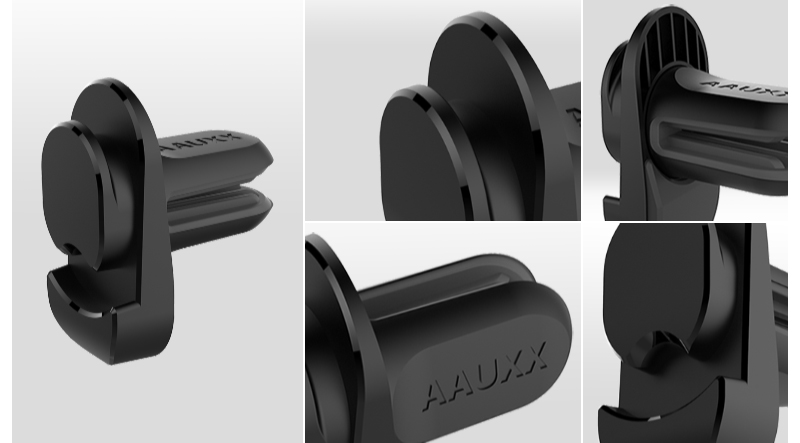 It promises safe and convenient driving experience through simple and easy mounting.
Rotate the clip depending on the horizontal or vertical vent type and mount on the vent.

Choose iRing Hook Air Vent. Your life is much easier now.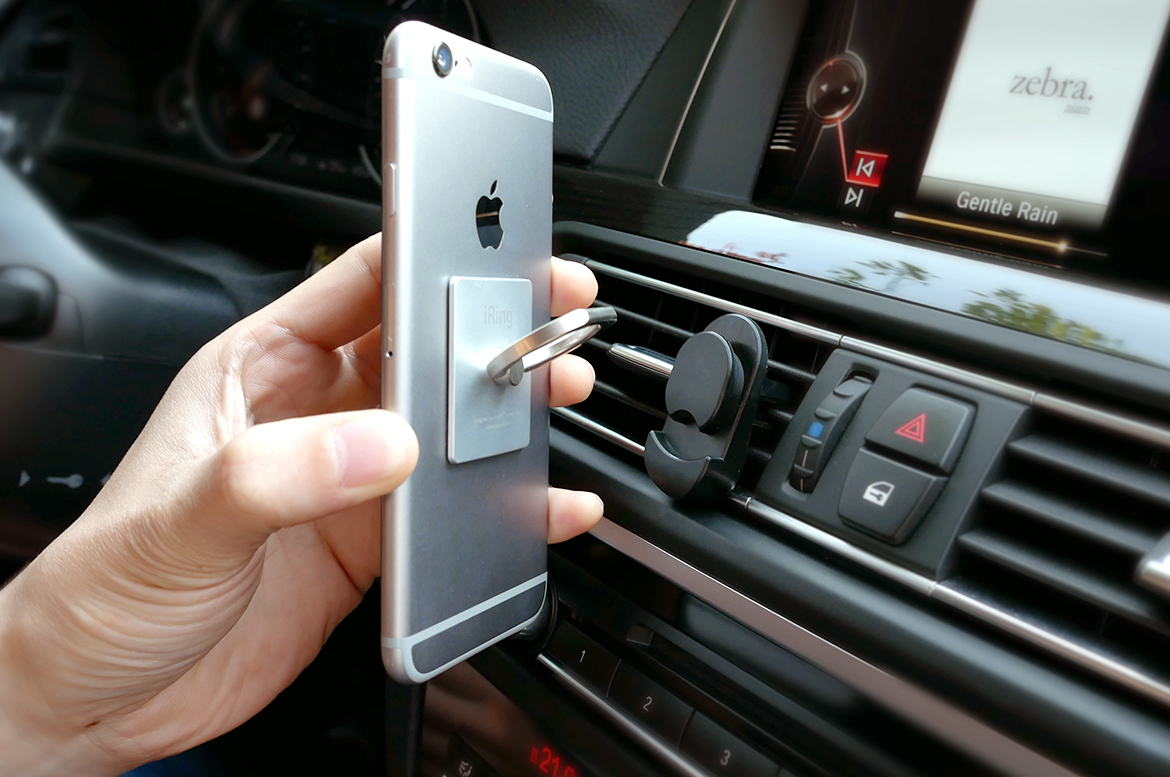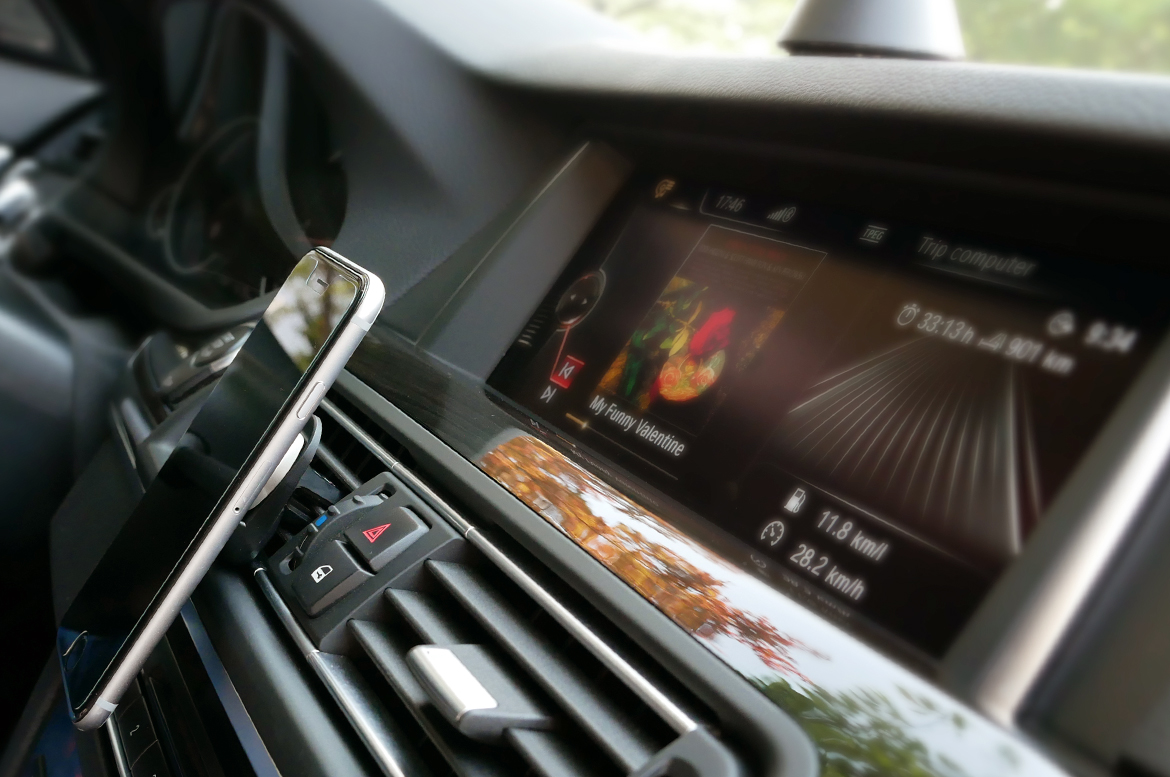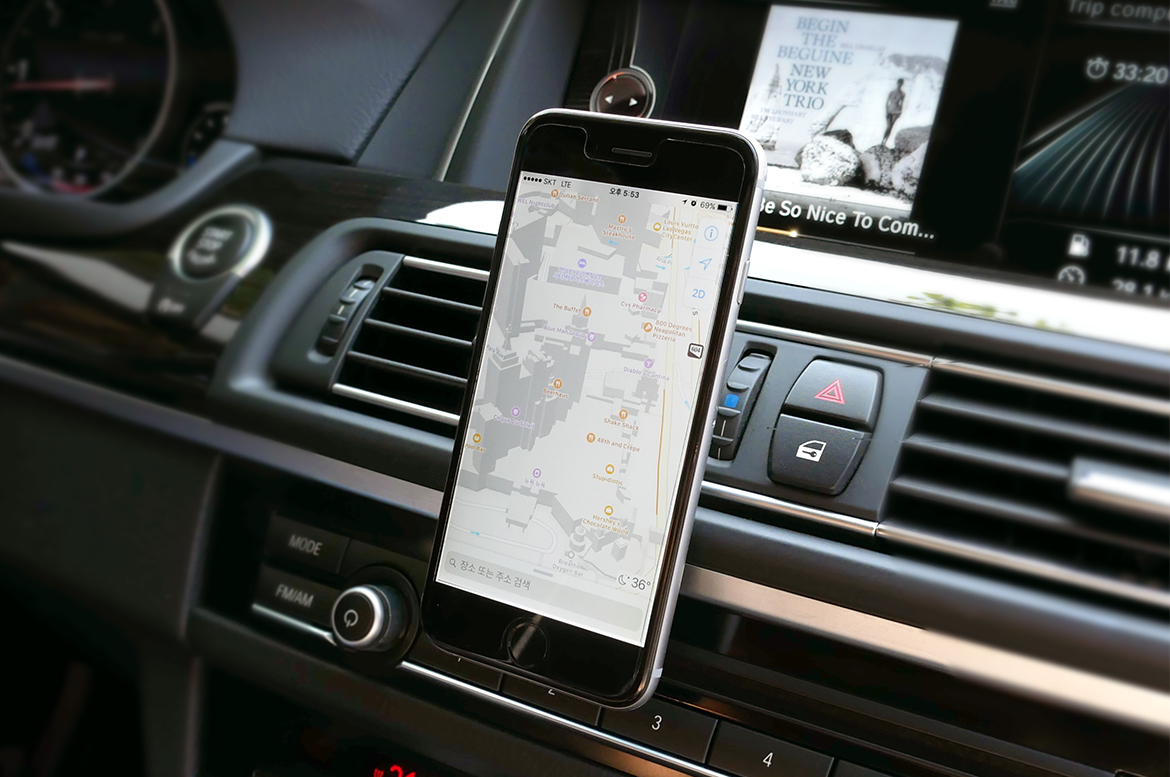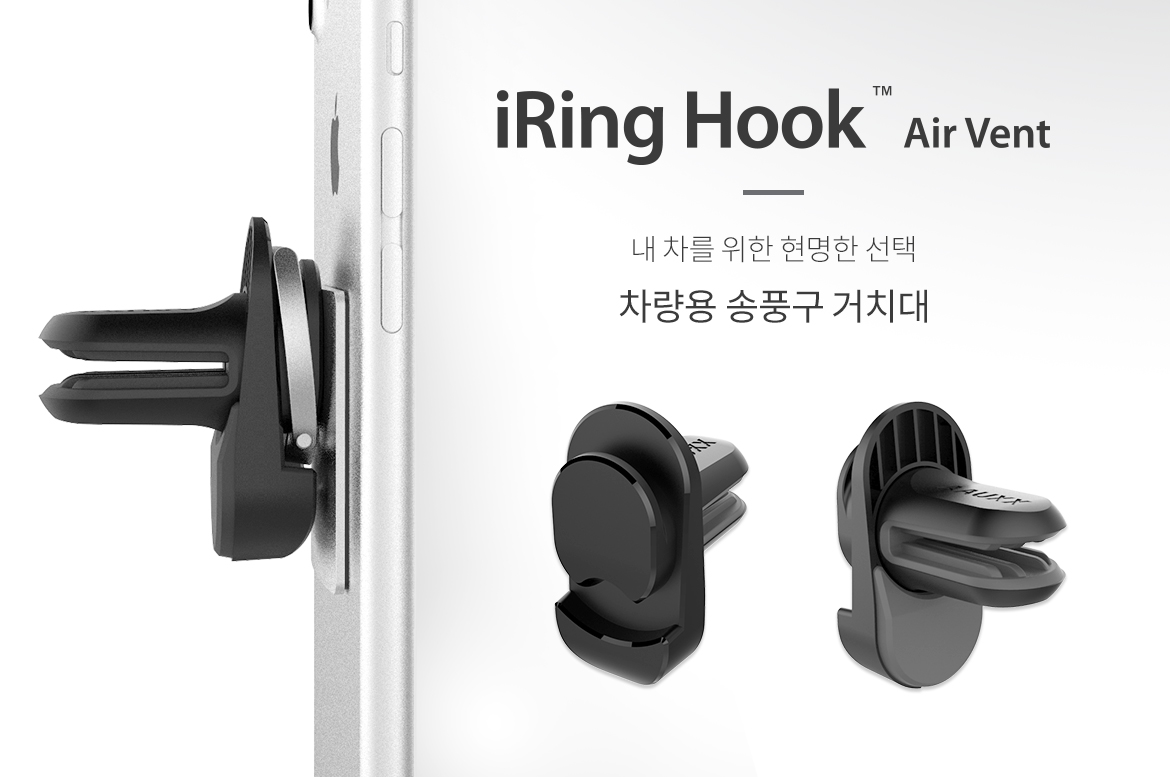 ADDITIONAL INFORMATION
HOW TO USE
Rotate the clip by 90 degree according to wing shape (horizontal, vertical) of the car air vent.

ATTENTION
Using mobile phone while driving can lead to a car accident.

iRing Hook Air Vent is optimized for use with official iRing and iRing Pocket products of AAUXX. We cannot compensate for any damages and troubles caused by the use of unofficial products. (iRing and iRing Pocket must be purchased separately.)

This product is not compatible with some special types of air vents (round, curved, etc.) and air vents with wing thickness of 2mm(0.08") or above.

Forcible insertion of iRing Hook Air Vent can damage the air vent wing. Slightly move to left and right to insert safely.

Be careful as incomplete bonding of iRing Hook Air Vent and iRing may result in falling of smartphone.

iRing Hook Air Vent was designed for smartphones with size below 7 inches. Smart phone and car vent can be damaged if weight limit is exceeded.
iRing, AAUXX is an innovative design and manufacturing company based in Korea. We make products that are designed to better the everyday consumers life.
Our products are made with durability, quality and sleek design in mind. Our mobile, car or music accessories simplify and enhance the experience.